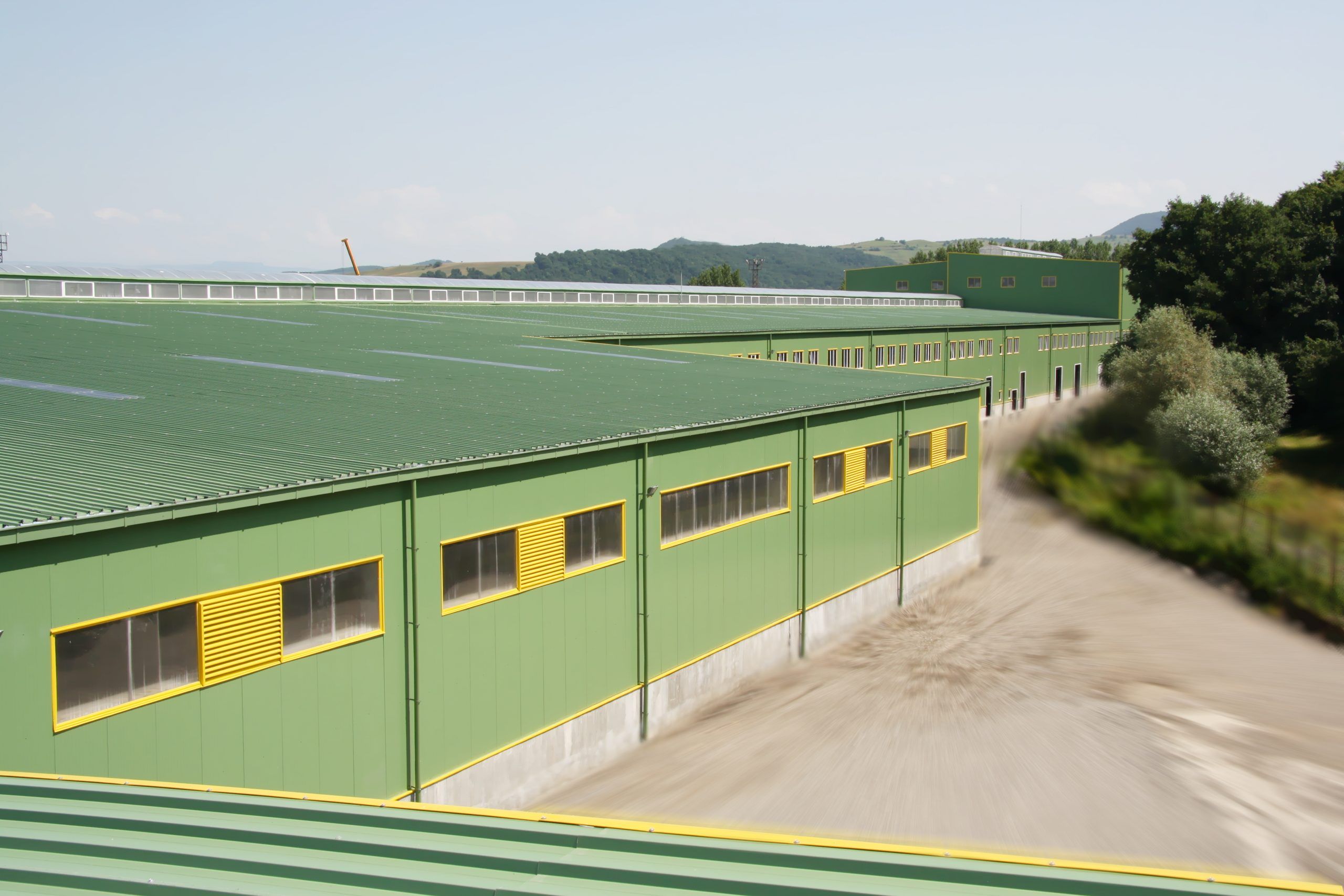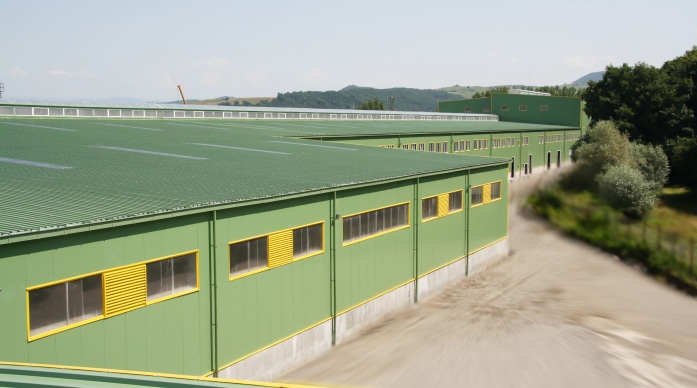 We can't talk about enveloping a hall without mentioning the accessories. Thus, if so far I have carefully gone through all the steps necessary for my project, I will pay the same attention to the right accessories, until the project is completed.
Smoke and heat evacuation systems:
Out of a need for safety or in order to comply with requirements from the authorities, a hall can be equipped with a certain surface of smoke hatches.
Depending on the flammable potential of my business, I should know that it might be necessary to include in the roof a certain number of hatches for (manual or automatic) evacuation of smoke and heat.
It is important for me to know that the perforations that I will make in the roof panels used for the mounting of hatches should afterwards be properly sealed, in order to prevent subsequent water infiltrations. For this, I will choose a hatch that is fitted with a "flashing accessory" which is profiled identically with the ribs of the roof.
Likewise, for design or low energy consumption reasons, I can opt for one or more sections of skylights within the roof.
I will be careful this time, too, to choose a skylight that is profiled in the fold of the roof panel, in order to prevent subsequent infiltrations.
If I want to provide my construction with the perfect look, then I will definitely check out the flashing profiles section from the product range of my thermo-insulating panels supplier.
Only here, at the supplier of enveloping solutions will I be able to choose the perfect profiling and colour, in order to meet all aesthetic and functional requirements of my construction.
Screws and sealing solutions:
Both thermo-insulating panels and the entire range of accessories shall be correctly fixed on either the structural or the non-structural elements.
Regardless of the fixing/bolting method used, I will examine my supplier's range of screws and sealing gaskets.
For the accessories to successfully fulfil their purpose, it is necessary that the supplier creates them specifically or adapts them to the rest of the products, so that all the involved elements work as a complete system. Also, for optimal waterproofing, it is necessary that all sealing and flashing elements match the solution offered by the supplier.    
Whether we are talking about smoke hatches, skylights or fixing and flashing elements, every construction will be accessorised in tune with its particularities. And the supplier I chose is the only one in the market that has adapted its proposed accessories to its entire range of products. Therefore, when starting an investment, it is advisable to consult the whole range of products of the supplier, including the accessories section.